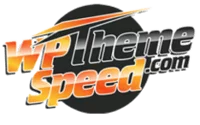 WP Theme Speed is the new face of Softduit
14 Years of Internet Marketing Experience
Our services include WordPress Consulting, WordPress SEO (onpage & Technical), speed optimization, conversion optimization, assessments, strategy & business development.
Work with Large and Small Groups – For Profit and Non-Profit too
We have worked with small businesses, artists, individuals and large coprorations. We have worked with non-profits directly and indirectly from our local Cancer Services agency to The American Red Cross. Similarly, we have experience in training and education teaching the teachers of the Charlotte Mecklenberg School System and stepping in as guest lecturers at Central Piedmont Community College with 50-70k students.
Sized to be Nimble and Adapt
We are a small agency primarily. We are nimble and partner with other agencies to form and reform as needed for our clients to extend and provide social media consulting, podcast consulting, paid and earned advertising solutions and more.
WordPress is our Strength
Our personal strengths relate to everything WordPress. We have done development work, but deliver the best results for clients when we are serving as the architects to put together custom solutions from 'off-the-shelf' plugin and theme providers.
We plan and we build websites powered by WordPress.
Fixing Six Figure Haircuts for Four
We have fixed too many six figure, bad haircuts for past clients who have paid for custom programming, when custom programming was not even needed nor better….  
Softduit creates content including video, audio, and written content across a large and growing network of internet publications and blogs. We train people to become profitable content creators. We pay or contract people to Create, and earn revenue through many types of internet marketing and advertising techniques.
Through this medium of designing, installing, configuring and managing the right tools and networks, and generating great content, we provide the ingredients necessary to pull traffic into a website.
History of WPThemeSpeed.com & Softduit
In 2019, Softduit Media rebranded and consolidated its WordPress Web Development & Consulting business under the name 'WP Theme Speed'. WPThemeSpeed.com was originally launched in 2012 as a Hosting and Theme review website.
WP Theme Speed and Softduit Media are web properties owned and controlled by Softduit Partners. Softduit Partners was founded by Brett H. Bumeter LLM in 2005.
Reinventing Our Business Through Iterations
Softduit Partners was initially founded by Brett Bumeter (Resume or LinkedIn) to promote the use and understanding of MindManager® products. We were there at the beginning of Buzz Marketing writing hundreds of articles per day for clients all over the world from New York to Belize to Ireland to San Francisco to Australia and many many more.
Our experience getting results from articles and websites drove us to find more things that worked as social media was invented with YouTube, Twitter, Facebook and everything that followed.
Along the way, we fell in love with WordPress because it worked and because anyone in an organization could do amazing things with it…
We still use it today, but do not limit ourselves and are always on the look for the next tool that levels the playing field for businesses online.
Need Help? 
Know what you need specifically?
We can start right away.
Not sure exactly what you need?
We can guide you to a better solution. We'll work through it with you!